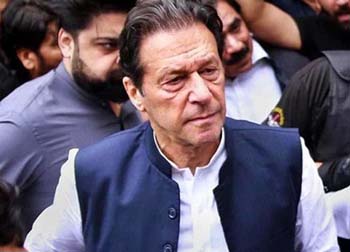 ISLAMABAD, (NNI): Islamabad police have purchased more 40,000 teargas shells to stop an expected protest rally of Pakistan Tehreek-e-Insaf (PTI) Chairman Imran Khan.
According to a private television channel report Monday that the police have made an advanced payment of Rs70 million to get 40,000 teargas shells to stop the protesters in the capital.
The cost of a teargas shell is approximately Rs1,750 per shell while the Islamabad police headquarters normally have up to 15,000 shells in the stock and after the new addition, the quantity will reach 55,000 shells.
The channel report said that the 40,000 teargas shells will be provided to the police in phases. The report further said the short-range shells could cover the distance of 75 meters and long-range shells 150 meters.
It is worth mentioning that during the last protest of the PTI on May 25, 2022, as many as 8,000 teargas shells were used in a single day against the protesters. NNI